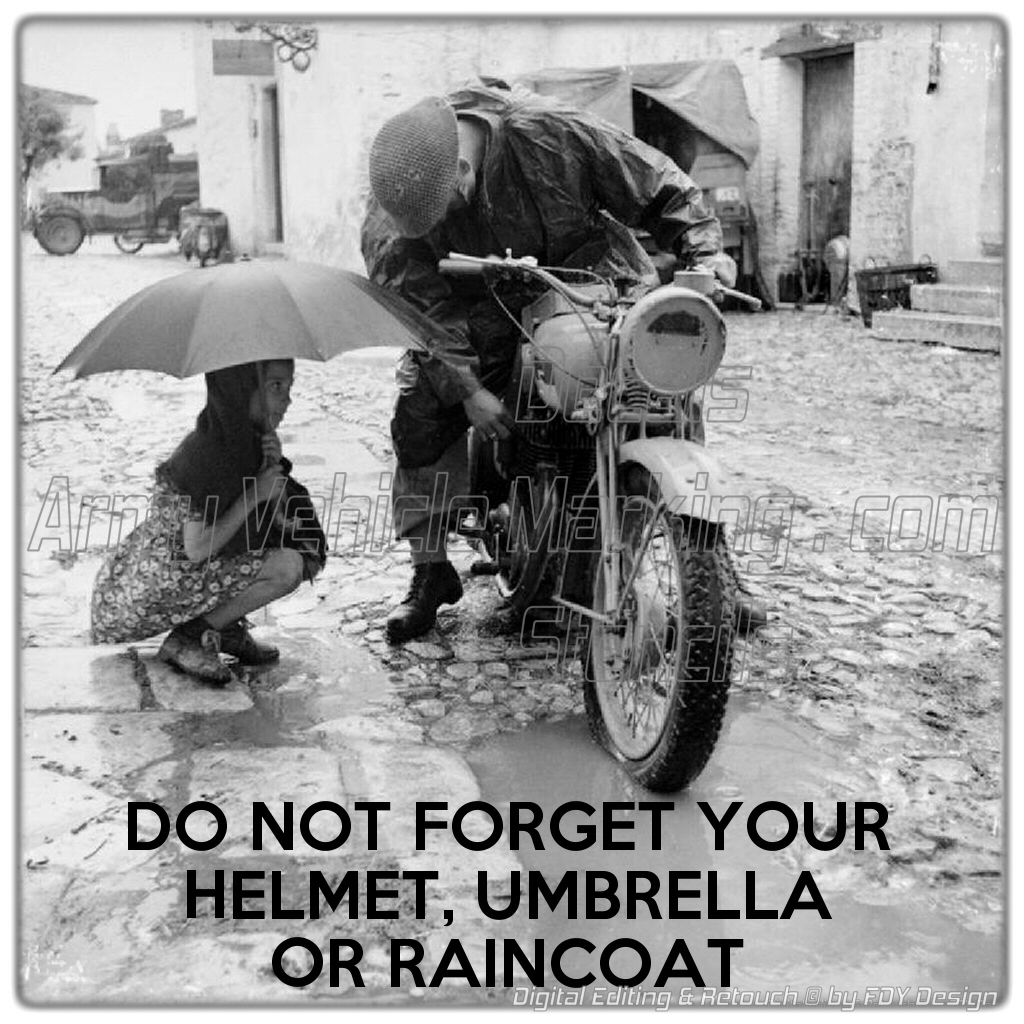 Custom Made Vintage WWII Posters & Flyers
by FDY Design
In original 1920's, 1930's & 1940's WWII retro & vintage style design & fonts.
By using the accurate typography from the time period we are trying to represent during Remembrance & Liberation Day, Events & Shows.
With respect for the men and women to whom we owe our freedom. To Maintain Historical Military Equipment and Heritage.
Poster & Flyer Army Vehicle Marking: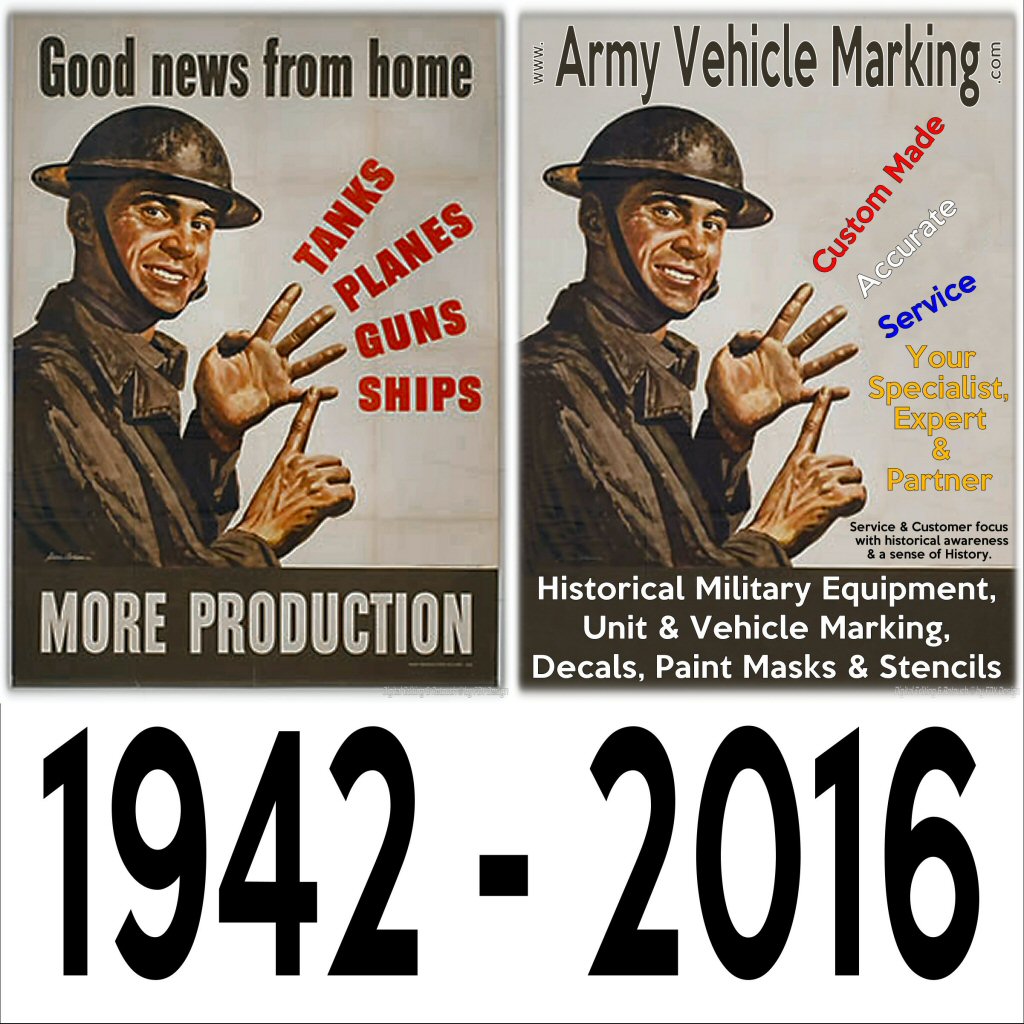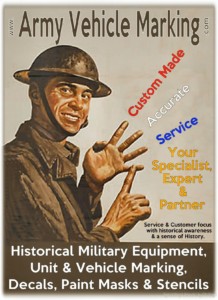 Poster & Flyer Design U.S. Army: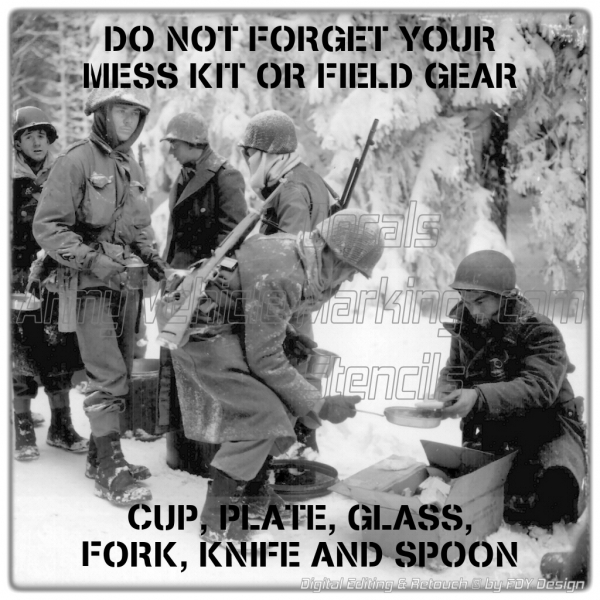 Poster & Flyer Design UK / GB Commonwealth: